THE QUALITY APPEARANCE OF WOOD WITHOUT COSTLY MAINTENANCE…
Ask Us About Our
$79 Install Special!!!
OVER 55 YEARS IN BUSINESS
Get the Appearance & Quality of Wood..
WITHOUT the costly maintenance!
Ask Us About Our
$79 Install Special!!!
PLUS 1 YEAR NO PAYMENTS OR INTEREST
Vinyl Siding
Never Paint or Scrape Again
Our quality vinyl siding doesn't just improve the look and value of your home, it's almost maintenance-free. You'll never have to scrape and paint again, and vinyl siding doesn't crack, warp or peel.
Adds Character and Charm to Any Home
You'll love the realistic look and feel of this top-quality vinyl siding and enjoy choosing from a wonderful palette of colors to bring character and charm to your home.
Matches Almost Any Style or Color!
Plus… we can match almost any style or color, thanks to our EXCLUSIVE color-matching system.
Save Money on Your Energy Bills and Maintenance
Not only will your home look its best season after season, it will also save you money over time on utilities and maintenance. Our vinyl siding has an underlay of insulation, that will help keep your home cool in the summer and warm in the winter, helping you to use less energy.
Go Green!
And homeowners looking to "go green" will be delighted knowing that our vinyl siding is an environmentally-friendly product, too! Contact us today for more information and a free vinyl siding consultation.
Discover How to NEVER Paint Your Home Again…
LIMITED Time Offer: $79 Install Special!!!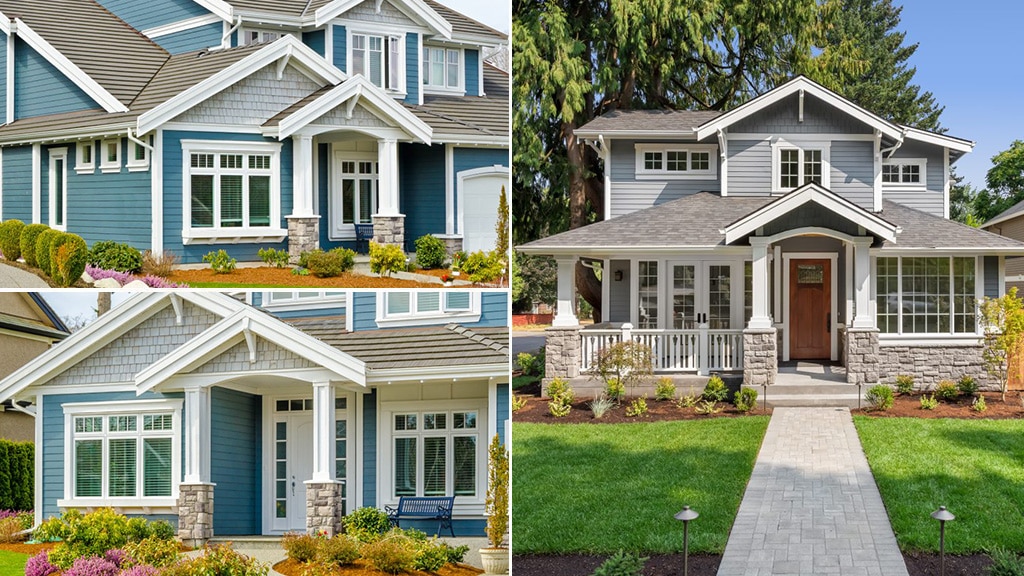 2 GREAT OPTIONS
1) $79 installation on vinyl siding and related products
2) Special financing for 12 months*
$25 Walmart gift card with estimate.
New orders only. Minimum purchase required. Does not include material costs. Other restrictions may apply.
*Subject to approved credit. Some restrictions apply.
(Y)our Inspiration Gallery
300,000+
Completed Projects
(many repeat customers!)
An Entire Family of Companies Serving the Southeastern United States
With Southern Industries Home Improvements, you can rest assured that you are in good hands!
We're part of a family of 18+ companies serving the Southeast with home improvement services.
Together, we've completed over 300,000 jobs for over 200,000 customers!
High-quality work and reasonable prices have been the hallmark of  Southern Industries Home Improvements.
Every product and service is fully backed, and customer satisfaction is guaranteed.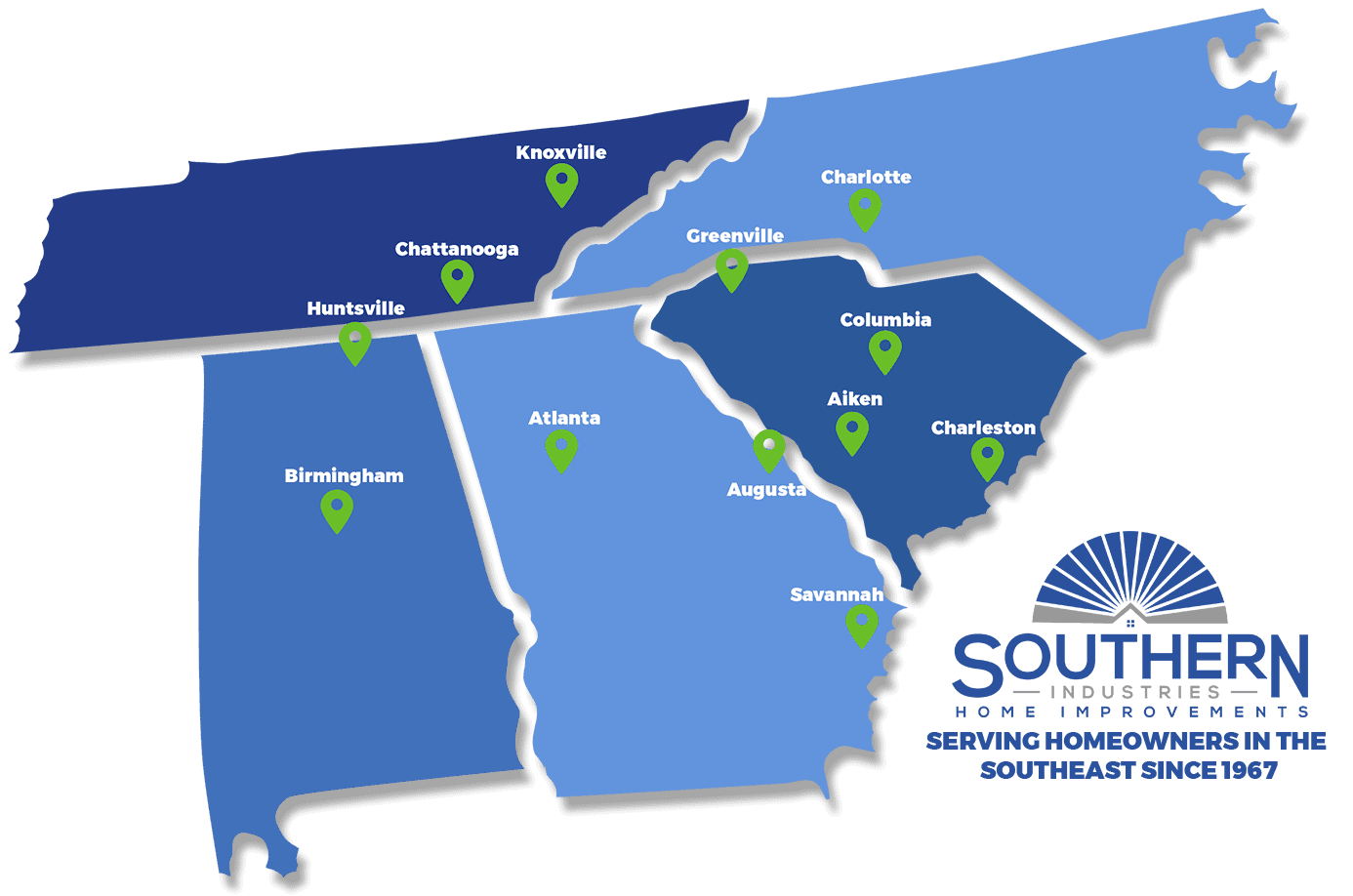 Vinyl Siding Chelsea Al
Here at Southern Industries, we understand that your home's exterior matters just as much as the interior. That is why we offer several home renovation services, including high-quality vinyl siding installation. Our vinyl siding is designed to offer energy-saving advantages, beautify your home's appearance while requiring minimal upkeep, and function as a no-paint solution, making it a great option for homeowners. Let's explore the advantages of vinyl siding and the ways in which Southern Industries can help you accomplish your home renovation goals.
Upgrade Your Home with Premium Vinyl Siding: Enjoy Enhanced Energy Efficiency
One of the primary benefits of our vinyl siding lies in the energy efficient design. Southern's vinyl siding is designed with an underlay of insulation which helps to keep your home cool in the summer and warm in the winter. The insulation lowers the energy your house demands to keep an ideal inside temperature, which helps save you money on the utility bills over time. By installing our siding, you'll be able to improve the energy performance of your home and reduce your carbon footprint.
Enjoy a Low-Maintenance Home with Our Premium Siding: Never Paint Again!
Another pro of our own vinyl is that it requires no scraping or painting. In contrast to standard wood siding, that has to be painted every few years, Southern's vinyl siding keeps it's color and texture for many years to come. This not only saves your time and hard earned money on maintenance, but also keeps your home looking great year after year. In contrast to wooden siding, which is prone to deterioration, warping, and breaking, our vinyl siding is durable and resilient. With Southern's vinyl siding, you can appreciate a hassle-free exterior that minimal upkeep.
Improve Your Home with Our Company: High-Quality Home Improvement Services
Southern Industries has been in operation for decades. We specialize in home renovation solutions, including siding, window replacement, bathroom renovation, gutters and much more! Our mission is to deliver high-quality products and superior customer care to homeowners throughout the Southeast. We are committed to helping our customers reach their home renovation goals by providing reliable, cost-effective, and effective services.
Our team of home renovation experts has the know-how and valuable experience to help you make informed choices about your house renovation plans. We provide hassle-free consultations that are designed to help you find the best products and services for your particular needs. Regardless of whether you need new vinyl siding, replacement windows, leaf-free gutters or a anything else, we can help you.
Besides our commitment to providing top-notch products and exceptional customer care, Southern Industries is also dedicated to environmentally-friendly practices. Our vinyl siding is an environmentally-friendly product that is manufactured using renewable materials and produced using energy-efficient processes. This means that when you choose Southern Industries for your vinyl siding needs, you are not only enhancing the appearance and energy efficiency of your home, but you are also having a beneficial effect on the environment.
Transform Your Home with Southern Industries Exceptional Vinyl Siding!
Here at Southern Industries, we recognize that every homeowner has unique needs and preferences. That's why we present a range of vinyl siding options to suit your specific style and overall budget. Whether you prefer a classic aesthetic or a modern style, our team of professionals can help you find the perfect siding for your home. With our unique color-matching technology, we can even find matches for almost any style or hue, making it simple for you to create the perfect aesthetic for your house. Plus, with our cost-effective pricing and payment plans, creating the house of your dreams has never been more attainable or budget-friendly.
If you're looking for a hassle-free method to enhance the aesthetic and energy efficiency of your house, Southern Industries has you covered. Our vinyl siding is crafted to offer energy benefits, be paint-free, and low maintenance, making it an excellent choice for homeowners. Our mission is to providing premium products and superior customer care to our customers, and we would be thrilled to help you achieve your home improvement goals. Reach out to us today to schedule a free consultation!
Contact Us Today!